Beyond the visible – Hilma af Klint
The first abstract artist was a woman: misjudged and concealed Hilma af Klint rocks the art world now with her mind-blowing oeuvre.
She was a visionary and a pioneer. In 1906 she painted her first abstract painting. This course-correcting film is not only about her art and craft in life but also about the role of women in art history and the discovery of an art scandal. A cinematic approach to an artist who seeks for meaning in life and finds it. Hilma af Klint's boundless thinking opened her mind to biology, astronomy, Theosophy and even quantum mechanics that led into an outstanding oeuvre. The cosmos of her paintings is crossing borders to communicate with our innermost feelings today.
https://mindjazz-pictures.de/filme/jenseits-des-sichtbaren-hilma-af-klint/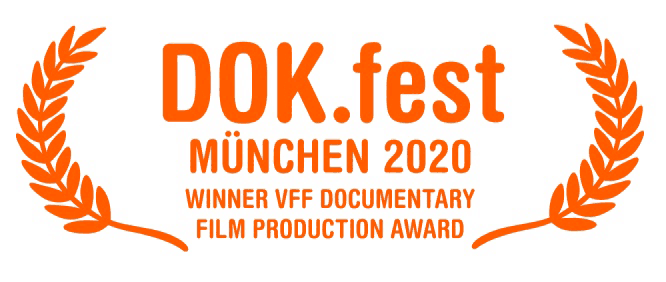 Festivals 2019
Göteborg International Filmfestival
Feministiska Filmfestival Stockholm
CPH:DOX Copenhagen
HOT DOCS Toronto
DOCAVIV Tel Aviv
Filmfest Wismar
Lunenburg Doc International Film Festival
Vancouver International Film Festival
Milwaukee International Film Festival
Nordische Filmtage Lübeck
INScience Film Festival Nijmegen
Cracking the Frame Film Festival Netherlands
Lo Schermo dell'arte Film Festival Florence
DOCPOINT Film Festival Helsinki
More Festivals
GUGGENHEIM MUSEUM NEW YORK
MUSEO GUGGENHEIM BILBAO, Spain
ARCA International Film Festival / Goethe-Institut Uruguay
Greek Film Archive, Greece
Zinegoak, Bilbao International Performing Arts Festival, Spain
University of Melbourne
New Zealand Architecture + Design Film Festival
Art Gallery of NSW Australia
The Ashton Wylie Charitable Trust Centre, New Zealand
FF One World, Slovakia
FEMMES SOLIDAIRES DORDOGNE, France
Femmes en résistance Filmfestival, France
The Loudoun Arts Film Festival, France
Dart Festival de Cine Documental de Arte Contemporaneo, Barcelona, Spain
Embassy of Sweden in Canberra, Australia
Art Documentairy Festival "FADA", Chateauvert (Var), France
ArtScience Museum, Singapore
Her Docs Filmfestival, Poland
Mostra La Ploma, Spain
Internationaal Filmfestival Assen, Netherlands
ELLES TOURNENT Festival, Belgium
Festival de Cine por Mujeres, Spain
Elektriteater Tartu, Estonia
Maillo Museum Paris, France
FILAF Festival International du livre et du film, France